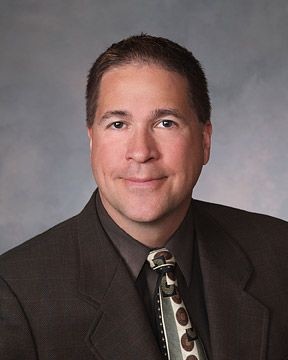 Helping clients realize their vision for the future
It is the mission of Perry-Young Insurance Solutions to give our clients the financial security that comes with knowing that they are in control of their financial future. Our clients have the means, desire, and discipline to work towards this goal.

We envision ourselves as a resource to our clients in helping them realize their immediate goals and achieve their long-term goals. Our code of ethics is to base decisions on sound knowledge and experience that best meet our clients' needs. Most importantly, we are grounded in our unwavering integrity.

Our process involves helping our clients to visualize their needs and crystallize their goals. We work with them to develop strategies that allow them to manage what they have and need now, build and expand upon what they accumulate and ultimately protect and preserve all that they have worked for.

Please use our website as a resource, and do not hesitate to contact us for additional information or to schedule a personal consultation.

We also invite you to view our current client newsletter "Wealth Management Advisor" .
Are you looking for our financial advisory services website? If so, please click here to be directed to Financial Strategies of California.


" We appreciate that you have given us your trust,
and we welcome the opportunity
to care for your family & friends as well!"

Ted Young is an agent of and licensed to sell insurance through New York Life Insurance Company and may be licensed with other insurance companies in the states of California (CA Insurance license# 0768386), Oregon, Nevada, Arizona, New York, and Florida. No insurance business may be conducted outside these states referenced.

Ted Young is a Registered Representative for NYLIFE Securities LLC, Member FINRA/SIPC, a Licensed Insurance Agency and New York Life company. In this regard, this communication is strictly intended for individuals residing in the states of California, Arizona, Oregon, Nevada, Colorado, Utah, Florida, Michigan, Connecticut, Hawaii, Idaho, Illinois, New Jersey, New York, Pennsylvania, South Carolina, Virginia, Massachusetts and Georgia. No offers may be made or accepted from any resident outside the specific states referenced.

Perry-Young Insurance Solutions is not owned or operated by NYLIFE Securities LLC or its affiliates.

Ted Young is also separately registered as an investment adviser representative under Eagle Strategies LLC, a Registered Investment Adviser and a New York Life company, offering advisory services in the states of California, Arizona, Oregon, Colorado, Utah, Florida, Connecticut, New Jersey, Pennsylvania, South Carolina and Massachusetts. As such, these services are strictly intended for individuals residing in those states.
Neither Perry-Young Insurance Solutions, its employees nor New York LIfe Insurance Company, Eagle Strategies LLC, NYLIFE Securities LLC or their representatives render tax, legal or accounting advice. Please consult your professional advisors regarding your particular situation.